Learn Parisian (standard) French – Without an Accent
Gain the confidence. Discover your potential.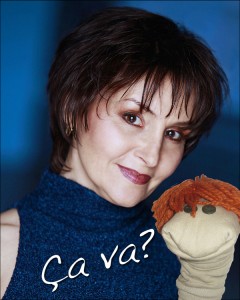 √ Takes too long?
√ Spent too much?
√ Embarrassed, frustrated and sick of feeling ignorant?
Do you hate the language barrier, because you're really interested in foreign cultures, like French vanilla ice cream and coffee, French fashion or filet mignon?
If you are looking for something special to move you forward, then J'Ouellette Method is right for you.
You can become fluent in French at any age, and you didn't miss the train if you started later than the age of 4.
CLICK HERE to get your FREE gift, and I'll see you in a bit!
Why Parisian (standard) French?
Because you will be well understood all over the world, and you'll read and write faster than you thought possible.
How much is worth to you to:

boost your confidence
improve the health and development of your brain
double your income as a bilingual expert, like I did?
If you answered "pretty much everything", then contact me here.
Exercise #1: read instructions below:

Click on the video above, and watch it.
Now, close your eyes, and imagine – at the sound of the music – that you can speak Parisian French – without an accent – and you can effortlessly connect with people from Paris and all francophone countries around the world, enjoy their culture, talk about them with your friends, easily make business contacts… It feels good, right? Then, you qualify! :)
You will no longer fear that not trying something new and possibly wonderful will become how you make decisions on similar opportunities in the future, missing out on so much you could enjoy.
Not sure what to do about getting started?
Drop me a line and I'll explain in detail what we offer!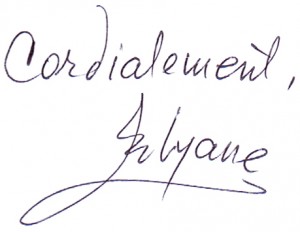 Founder of J'Ouellette® Method

BLOG
Have you ever achieved something in your childhood that your'e quite proud of? What was the last time you got praise from someone? Well believe it or not, there are certain kinds of praise that [keep reading...]
Have you ever wondered what the worst word to say to children is? Out of all the curse words, or inappropriate things you shouldn't speak to a child, the answer might surprise you. Read on [keep reading...]
The unstoppable force of fascination
Have you ever caught yourself singing in the shower? Was it an embarrassing experience? Did you think to yourself "how silly am I?", chuckled and kept going? Did you picture yourself in front of an endless audience [keep reading...]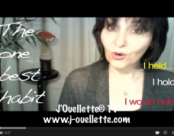 Have you ever had an idea that was so good, you forgot it? One minute you are jumping up for joy, and the next minute you are a walking noise complaint How do you hold on [keep reading...]
If you knew this, you would play more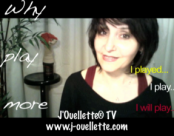 Did you know that race car drivers train themselves by playing videogames? Well, specifically, racing games is what they play. According to physiotherapists, the muscles that activate during a videogame session are the same muscles [keep reading...]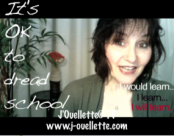 Why does school suck so much? It can't just be the homework, or the assignments, or even the subjects, can it? When people learn something new outside of school, it generally is a positive [keep reading...]
If you like this page, please Share it with your friends! Click to Tweet This: