Discover your potential
…when language is not a roadblock – Connect!
Welcome to the enchanting world of the French language!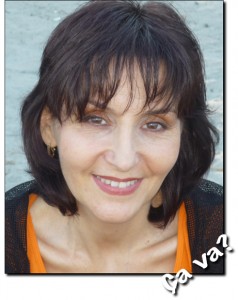 My name is Llyane Stanfield, and I am here to show you how easy is to become confident (and fluent) in French, when you know how to tweak a little your habits in the right direction.
Wanna see a sample? Watch me in the a few of my Skype classes or in the Daily Minute With J'Ouellette® video collection.
Do you every wonder how did Meryl Streep learn to speak German fluently, as well as learning a Polish accent for "Sophie's choice", or that perfect British accent, for her role in "The Iron Lady"? Do you want to learn fast and so that people think you are a native French speaker? Then read on…
So, what do I do differently, you ask?
With me, You will use the J'OUELLETTE® METHOD based on Ear Gymnastics, Sense Memory, Committed Impulse and Deep Practice – so you will become a Natural at this romance language.
You will learn how to "deep practice", the same way the highly skilled professionals do, which is simply a guided slowing down. Find out how to use this lil' secret and you can learn French at any age and despite the busiest schedule.
I am not only helping you to learn a foreign language – second most learned language in the world – I help you communicate effectively your feelings, and use this tool to express yourself fully, and become who you always wanted to be, meet the people that inspire you, travel in the places that you dream about.
You will understand the language, rather than memorize expressions, words and verbs that you can find in any other book out there. You will also understand why you had problems learning before, and use those "bad habits" to your advantage.
J'Ouellette® Method is an unique approach to language learning – a method that has scientific research behind it – using physical and mental exercises, which will transform your learning technique.
Your only job will be to learn French – my job is to learn You – the way you think, your learning habits – and help you use what works and drop what keeps you behind. See how well this works for our students.
I teach you how NOT to need me. But if you do, you have lifetime access to the learning materials and to me, for questions and guidance.
Licensed by the Ministry of Education France, I offer personalized tutoring for students of all ages and abilities.
My personalized focus and attention make our programs such an exquisite experience, for all ages and abilities. I listen to the nuances of your progress, I support it and look beyond, guiding the future learning trends that become apparent now in every step of your process.
My mission
J'Ouellette® Method is the #1 French Learning Method to use in order to become fully bilingual, get the new job, land the new client, travel the World – The World class method that prepares you to master a skill for life.
With J'Ouellette Method you will:
Boost your confidence
Improve the health and development of your brain
Get the potential to double your income as a bilingual expert

Why Parisian (standard) French? Because you will make yourself well understood all over the world, and you'll read and write faster than you thought possible.

I am your LAST tutor: you will not need another tutor again!

My lessons are highly portable

On the computer, iPad, phone (you name it)… I come with you wherever you are, to help you inspire and impress your family, friends and clients.

Let me show you where our students are calling in from:
√ Australia
√ Canada
√ Denmark
√ Germany
√ Hong Kong
√ Japan
√ Kuwait
√ Morocco
√ Russia
√ United Kingdom
√ United States
√ Vietnam

My story started when I realized that people around me kept asking me how to pronounce, read or write in French.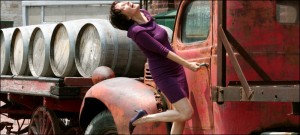 Loving languages and communications in general, and working with many actors, entrepreneurs and students, and I got acquainted with methods like Committed Impulse, Sense Memory, and Deep Practice, among others.
They have different names, but they are pretty much the same: FAST, INTUITIVE and ORGANIC learning of behavior (languages, dialects, movement and skills) that you will NOT forget.
It means learning something with such a method that, after you throw all the theory away, you are left with a skill that comes to you as organic and natural, as if it was yours from the beginning.
So, I started to use these methods in teaching French, in a special combination, and it is so much fun, so relaxed, such a play – and such a surprise to everyone who is taught by me :)
Meryl Streep uses these techniques, and you'll experiment with them too in our lessons. Just relax, get into your body and out of your head and enjoy the ride in the moment. You'll never look back…
Be a Star in your own life!
P.S.
Also, see what is the story behind the name J'Ouellette.
Curriculum Vitae
Tuteur pour la langue Française académique, démontrant des aptitudes en matière d'enseignement pour tous les âges et niveaux, tant individuel et en groupes. Agréée par le Ministère de l'Éducation de la France, propose des cours personnalisés pour les étudiants de tous âges et capacités. Llyane est un tuteur expérimenté, et elle offre des classes en tête-à-tête d'une qualité supérieure.
Fonctionne de Toronto, New York et Paris.
Ayant le Français comme langue maternelle, enseigne à travers du monde.
EXPÉRIENCE PROFESSIONNELLE
J'Ouellette
Tuteur privé pour les étudiants de tout âge et niveau (débutant, intermédiaire, avancé, les entreprises), ~30 étudiants à tout moment donné.
Forvo.com
All the words in the word. Pronounced.
• Éditeur pour la langue française
Listen & Learn
Tutrice de langue Française autour du monde
• Tutorat pour étudiants de tout âge et niveau
Club Z Tutoring Services
Tutrice de langue Française
• Tutorat pour étudiants de tout âge et niveau
École élémentaire catholique Saint-Jean-Baptiste
• Éducatrice pour 20 enfants (entre 4 et 8 ans)
Gardérie Petit Bâteau
• Éducatrice pour 12 enfants (entre 4 et 8 ans)
ESH Centre des Langues
Tutrice de langue Française
• Tutorat pour étudiants de tout âge et niveau
Explanations Unlimited Educational Institute
Tutrice de langue Française
• Tuteur pour 20 étudiants de tout âge et niveau
ÉDUCATION
• DELF (Diplôme d'Étude de la Langue Française), délivré par le Ministère de l'Education de Paris, France
• Maîtrise de l'Université
Now, that you had a good glimpse at who I am, check out all the programs, and choose the one that fits you best – I will lead your way one step at a time.
Questions?
Click here to send me a note and I'll give you all the details!
À bientôt! :)
Llyane