My dear guest,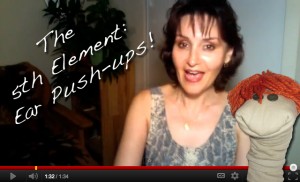 There will always be people around you who will have no appreciation for your desire to learn French, or anything else, for that matter.
You know as well as I do that allowing fear and the misinformed opinion of others convince you that learning French is not compatible with who you are, would be the one thing you will want to change.
Now, after you stopped following your head and started to follow your heart, imagine you can speak Parisian French – without an accent – and you can effortlessly connect with people from all francophone countries of the world, enjoy their culture, talk about it with your friends, easily make business contacts…
How is it possible to grow from the alphabet, dictionary, the monotone verb conjugations to that seamless communication?
Here are the 3 easy steps to the memorable way of learning French:
1 – Read – have books, movies, television with subtitles, translate your grocery list and ingredients from the boxes in your kitchen. Stick them with magnets on the fridge.
2 – Listen – train your ear, do "ear gymnastics" that actually grows receptors to different sounds. The more you listen, the more you'll be able to hear, and make a distinction between the subtle differences of the sounds.
3 – Write – reverse engineer your speech. Help your mind's eye visualize the words and thus identify them in your listening exercises. Know how to faster pin point where you have to make an agreement between words.
This third point is the reason we do dictées, and why they work.
Now, to put it into practice, let's do a dictée to see how this idea presents itself in an exercise. (This is a video you can't see on Youtube, or anywhere else; it is part of the Free French Crash Course that we offer to everyone who subscribes to our updates – and I feel that you should also see it, as an existing member of our community! I will send you the solution next week.)
These exercises are present in all our programs, and this will also be your little preview of the advanced course. You'll do well, I promise!
Take a piece of paper and a pencil and Click on the image to play it. Don't take it lightly: there are Tricky words in the text!
I consider this as an exercise for the ear, not a test of your knowledge. French language has a very structured set of rules of pronunciation and spelling, therefore, if you hear well, you'll write well. The learning takes place AFTER the dictée is done, when you correct yourself. Next week I'll send you the solution, you will have the text in front of you, and you will be your own teacher: LEARNING what mistakes you made, how often, consistent or accidental. This information is gold for your own self monitoring.
Now it's your turn. I'd love to hear your thoughts on how you deal with negative energy that comes from the people close to you.
Leave a comment and tell me your single BEST strategy to deal with those nagging "friends", who claim to care about your well-being.
With love,
Llyane
P.S.
Already know what program works best for you? Register here.
…and now Please click below to Share this post with your friends. They'll love you for it!