Master the French Language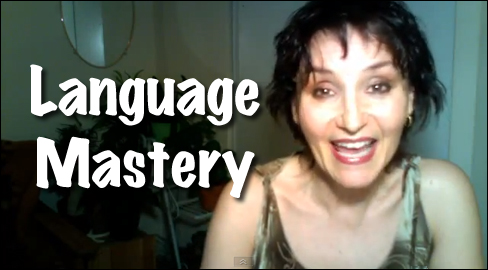 Understand, read, converse, and write effortlessly!
Chances are you're here because a friend said, "You gotta check this out".
Initially created for students in philology, the Language Mastery program has become the "secret weapon" for leading entrepreneurs, speakers, students, and other professionals around the world.
Imagine an approach to learning French that's actually fun and gets you work, good marks (that's the student's "work"), and makes you express yourself instead of thinking grammar. That's Language Mastery.
What is PARISIAN FRENCH?
Standard French (in French: le français standard, le français normé, le français neutre [Neutral French]) is an unofficial term for a standard variety of the French language. It is a set of spoken and written formal varieties used by the educated francophones of several nations around the world.
In France, Standard French is based on the pronunciation and vocabulary used in the formal registers of the French of Metropolitan France, dominated by Paris and called "Parisian French" while not taking into account the multiple other registers used daily in the nation's capital.
MASTER THE FRENCH ACCENT – earn the respect of your clients and competitors!
Learning French without an accent is easy. You just go step by step and build the blocks your teacher tells you to build, in the order you are supposed to. A habit is a habit. It's gold when it's a good habit.
But what do we do when we learn French with an accent, or when we can't learn the French accent and we end up doing business with a language that is not quite as clean as you would like?
What do we do when we have an accent when speaking French and we are not considered "native", or "business like", or, even worst, when that little accent bleeds into our clients doubt that we can deliver the product or service they are expecting?
We are working with high profile clients to help them speak French without an accent, the "academic" French, if you will, the one preferred by all the International Radio and TV stations, as well as the big corporations. By Skype or by phone, our classes are flexible and we work with your über busy schedule to meet your needs.
You don't want to lose power, influence and control in your life. Having English in your arsenal, only gives you access to half of the world, as people respond to their own mother tongue exponentially. But learning French, doubling your impact and influence, will make a difference in your life and business.
Sneak Peek into the Program
I do have a Premium training class like J'Ouellette® Intensif, but right now I want to share with you the hottest topics of the French language, whether you are interested in conversation or French translation.